Choosing an electric screwdriver to tighten up your assembly process
Kilews electric screwdrivers
High performance, Brushless, Screwdriver with high durability
Number 1 selling Electric Screwdriver Brand in India
Electric Screwdrivers with Brushless variant
High speed models with two times the speed of Pneumatic screwdrivers
Noise free and ergonomic operation
OK/NG signals available and line integration can be done
Error detection like cross thread, double hit etc. possible
High Carbon Steel clutch is used for super durable life
Available up to 50nm torque
Torque display variant also available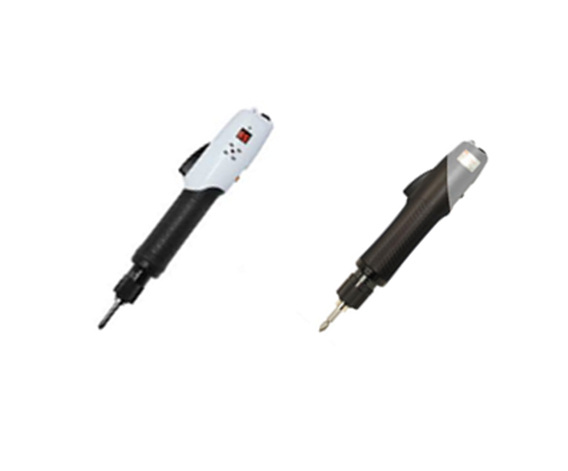 Adventages of Brushless Motor
• Clean room operation
• Easy to Maintain
• Durable, Long lifespan, Less Noise
• Low motor heats
Brushless can achieve added value (Counter / Signal output / Special Applications)
1. Screw Counter
In operation, working errors (mechanical/human) can cause screws to be not fasten, over-fasten, or even incorrect numbers of fastening screws. To decrease the errors, Error prevention machine is needed to caution the user and confirm the number of screws
2. Automation equipment
Users to increase production efficiency must reply on automation equipment. When the screw driver applied for the automation equipment, it should support signal output / input to the automation equipment for the PLC interpretation.
3. Special Applications
Users will use the screwdriver in some special purposes, such as for some work piece, the user should divide the fastening process into 2 steps instead of fastening it directly. For the 1st step, the users fasten the screw to the half of the screw's length. The 2nd step is to finish the fastening process.
COUNTER -
Count display on Power Controller or on Screwdriver.
Can be integrate with PLC with I/O of counter.
Give OK/NG output to conveyor PLC for interlocking.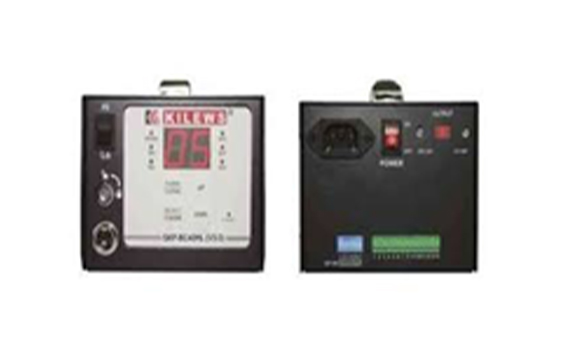 KL-CTDS: Torque display system -
KL-CTDS is able to display tightening torque, output tightening torque, and output tightening status. Also integrate with PLC & Conveyor for Interlocking.
Features -
1. Prevent errors:
Time / Torque / Thread
2. Counts:
Number of Screws
3. I/O signal :
OK / NG / OKALL / Input signal for Start up /Input signal for Reverse/ Input signal for brakes/ Input signal for confirmation
4. Data transmission:
Production status monitoring
Production Statistics
Feasting data analysis
Display:
1. 4 digits and 7 steps torque value display
2. 16*2 LCM display settings