'Innovative' Power Torque Series Electric Screwdriver (Power Torque Series)
Introduction:
Features:
1. Brushless motor
2. Stable high torque output
3. Applicable for the industry of electrical engineering
4. Can replace pneumatic screwdriver
5. Max torque can reach up to 18N.m
6. I/O production management
1. SKD-B500 series (B512L/P, B512LF/PF & B517LF/PF, B519L/P)
2. SKD-B800 series (B830L/P, B830LF/PF & B850L/P, B850LF/PF)
3. SKD-RBN series (RB60L/P, RB90L/P, RB120L/P & RB180L/P)
4. SKD-TBN series (TB60L, TB90L, TB120L & TB180L)
With Brushless Screw Counter:
4. SKD-RBC series (RBC60L/P, RBC90L/P, RBC120L/P & RBC180L/P)
5. SKD-TBC series (TBC60L, TBC90L, TBC120L & TBC180L)
6. SKD-BC800 series (BC830L/P, BC830LF/PF & BC850L/P, BC850LF/PF)
7. SKD-BE800 series [Build-in counter] (BE830L/P, BE830LF/PF & BE850L/P, BE850LF/PF)
SKD-B500 & 800 Series
High R.P.M. with high Torque
Maximum speed can reach 2000r.p.m
Noise-free & low voltage

SKD-RB (L/P TYPE) Series
Brushless with clutch type
RB series can reach 50N.m
Suitable for assembling industrial products
Automobile parts assembly production
May be collaborated with auxiliary arm for easy operation

SKD-TB (L TYPE) Series
Best fit to assemble high torque products
Torque for TB series can reach up to 18N.m.
Can replace the disadvantages of pneumatic screwdriver

SKD-BE800 Series
Brushless screwdriver with built-in counter
Can program functions such as start-time, stop-time, and count number & etc.
Patent is currently in progress

Power Controller
Power supply SKP-40B
Support all Power Torque Series Screwdriver
DC32V / DC40V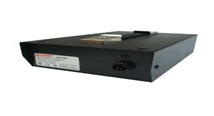 Power torque w/ counter SKP-BC40HL
Displaying the number of unfinished screw counts can prevent the operation error from neglect fastening screw
With slow-start control
I/O function for production management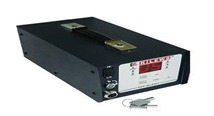 SKD-BC800 & RBC & TBC Series
SKD-BC800 / RBC / TBC Series can be matched with smart counter SKP-BC40HL. Complete all the feature functions to make your work perfect.
Advantages:
Eco-friendly : Brushless, no carbon powder pollution, lower noise, easy to maintain.
Precision & Steady : With clutch, be free from fatigue under long-working hours.
High Torque : Power torque series – 1~50N.m, can replace pneumatic screwdrivers.
Impressive breakthrough : SKD-B800 series – can reach high torque and high speed, much more efficient.
Counter & PLC : SKP-BC40HL – displaying the number of unfinished screw counts to prevent operation error & include I/O production management.
Application:
Assembly for Motor, Appliance or Automotive parts which required higher torque range 1~18 N.m
Electrical Engineering
White Goods
Automobile Industry

Accessories:
Torque Meter KTM-CSH
Widely measuring range 3~20N.m
Auxiliary Arm KP-AUXA + KP-VAR
Provide with the rocker arm, enable to revolve on 360 degree
Main shaft can be extended to maximum 830mm

KILEWS Advantages vs Competing Brands
KILEWS vs. 'K' Brand Electric Screwdriver
1. Have clutch for screwdriver
2. Is brushless
3. Repeatable Torque Accurancy : ±5%
4. Low reaction
KILEWS vs. 'U' Brand Pneumatic Screwdriver
1. Less noise and convenient
2. I/O function that benefit in production management
3. Easier to repair than pneumatic tools and systems
4. Repeatable torque accuracy is ±5%